We don't just produce oil, we talk about it too.
In a bottle of Acropolis Di Puglia Extra Virgin Olive Oil  the essence of our territory is crystallised, the labour of passion that knows no stopping, 365 days a year, the importance of taking care of your own well-being through nutrition.
A universe that Vincenzo, the latest generation of oil millers in our family, with his Apulian friendliness and hospitality, manages to narrate in the tours and tastings that we organize within our company, in Martina Franca.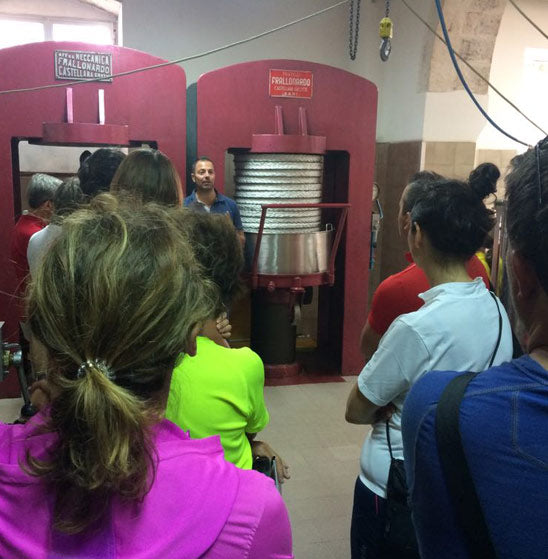 Our yellow gold
Recognise a quality oil, discover what organoleptic properties an Extra Virgin Olive Oil must possess, follow all the production phases, see with your own eyes the mill from which the yellow gold is extracted and the place where it is stored and then savour the different types: Amabile, Vivace, Mosto and Florido.
Our tour is all this and much more
You can also visit  the small museum attached to the oil mill, full of ancient antiques, and an unexpected final surprise: the tasting of some varieties of balsamic condiment, also produced by us, and aged in clay containers (capasoni) for several years.
A new challenge yet to be experienced!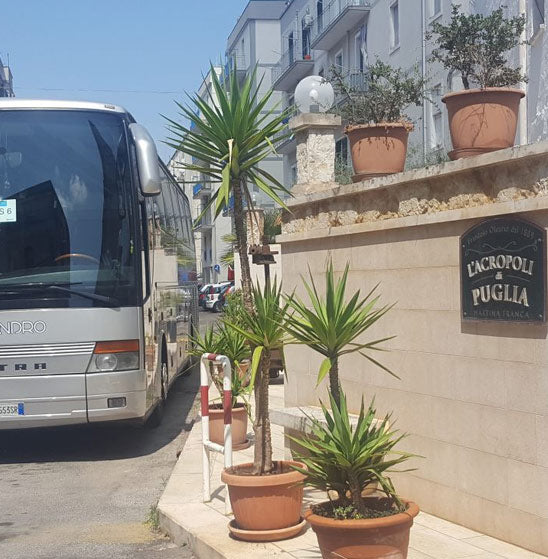 Book Tour & Tasting
To book the company tour, fill out the form below indicating the days on which you would like to book the visit and tasting.

We will reply to you via email with availability and costs.